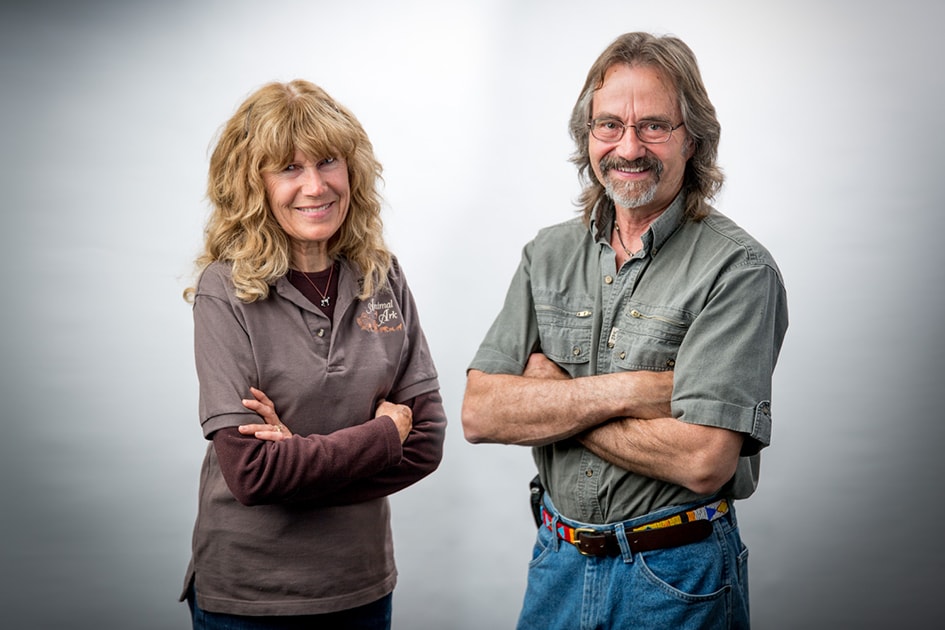 AARON & DIANA HIIBEL
Before Animal Ark became the wildlife sanctuary and educational hub that it is today, it was a passion-a passion for animals and a profound interest in the study of wild life.
As Diana and Aaron continued to inherit more and more wild animals, the two set out on a journey to purchase a plot of land where the animals could be kept, searching for an environment that mimicked what they experience in the wild. Today, that plot of land is known as Animal Ark.
"We really believed that, if animals were to be kept in captivity, it should be fore educational purposes," said Diana Hiibel, co-found and programs manager of Animal Ark.
In the 80s, Animal Ark was only open to schoolchildren on field trips. The kids would come and learn all about the animals and experience them up close. Eventually, Animal Ark's growth spurred them to open their doors to the public.
Today, Aaron and Diana have lost count to the amount of animals they've cared for. But, one thing is certain, without their passion to this cause, hundreds of unwanted animals would be euthanized and people would lose the opportunity to experience these animals up-close and personal.
To thank them for their passion and dedication, we'll be donating $1,000 to Animal Ark's bear rehabilitation, their charity of choice, in their name.