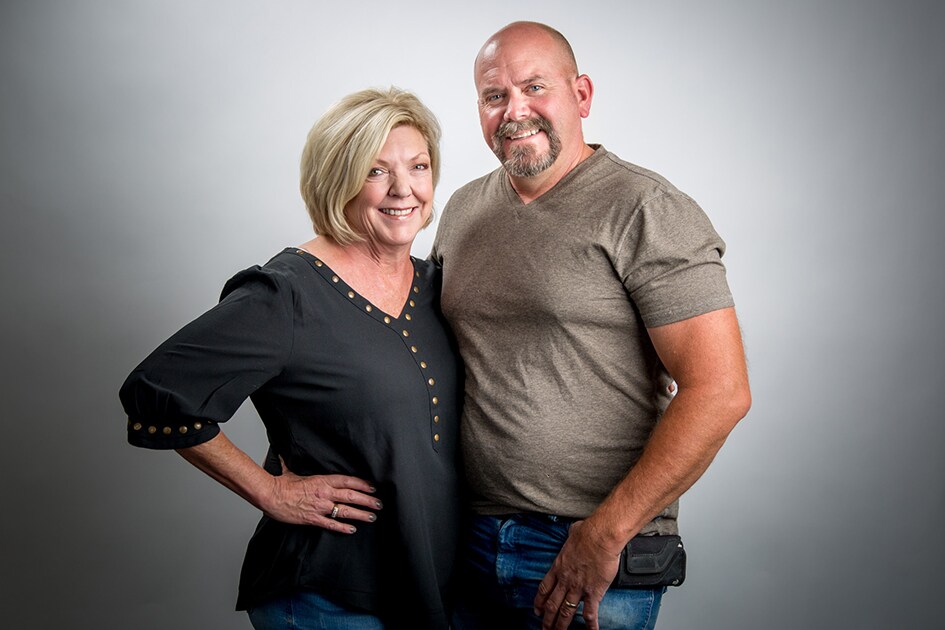 Jerri Ann and John Fredeen
13 years ago, Jerri Ann and John Fredeen made an important decision to become foster care parents. What started as a small journey to give back turned out to be a lifelong adventure that has shaped and forever changed their lives.
"We never planned it. We thought we would help out, take care of a few children and do our part to give back," John said.
Today, they have fostered nearly 40 children, have five grown children and adopted seven, soon to be nine. "All the children are a blessing to us," Jerri Ann said. "They keep us going."
In her spare time, Jerri Ann also helps train new foster parents, sharing her experiences and helping to inspire others to open their homes.
"Fostering is such an important thing to realize they can do. We need so many more people to get involved," Jerri Ann said.
We truly admire that Jerri Ann and John have opened their homes and done so much to make a difference in the each of the children's lives. As our way of saying thank you, we will be donating $1,000 to Pathfinders Reno, their charity of choice, in their name.
For information on becoming a foster parent or adoption, please call Washoe County Social Services at 775-337-4400. Or, to learn about Pathfinders, visit PathfindersReno.com