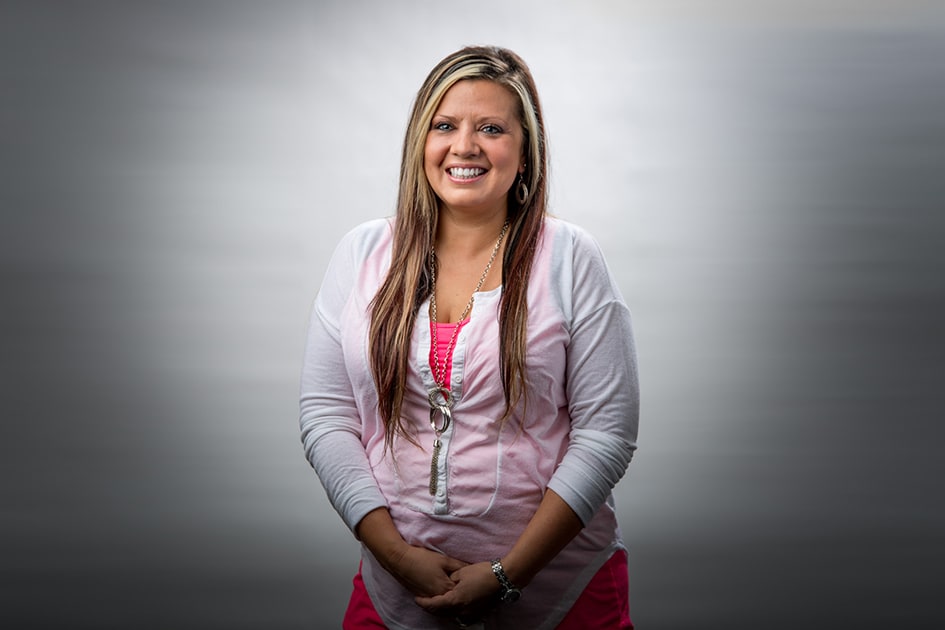 Amber Larsen
Amber Larsen has always found an immense amount of joy and fulfillment in working with children. So, when she was given the choice to pursue a new career path or work at a local early learning center, the choice was clear.
"I've always known I wanted to work with children," Amber said.
About nine years ago, she opened the E.L. Wiegand Early Learning Center alongside her current director Kim Stevens. This learning center is devoted to preparing, teaching and helping children up to 5 years old and works with a variety of children, including special needs and fostered families.
As the education coordinator, Amber creates curriculums, assists with classroom management and provides training for teachers. But, at the end of day, Amber is there to insure that every child reaches important milestones, learns, grows and knows
that they're loved.
"If I can help make a difference when they're little, then I've done my job," Amber said.
It's inspiring to meet someone who has such a passion for what they do, and who cares so deeply about the importance of young education. As a way to thank Amber for her commitment, we'll be donating $1,000 to the E.L Wiegand Foundation, her charity of choice, in her name.