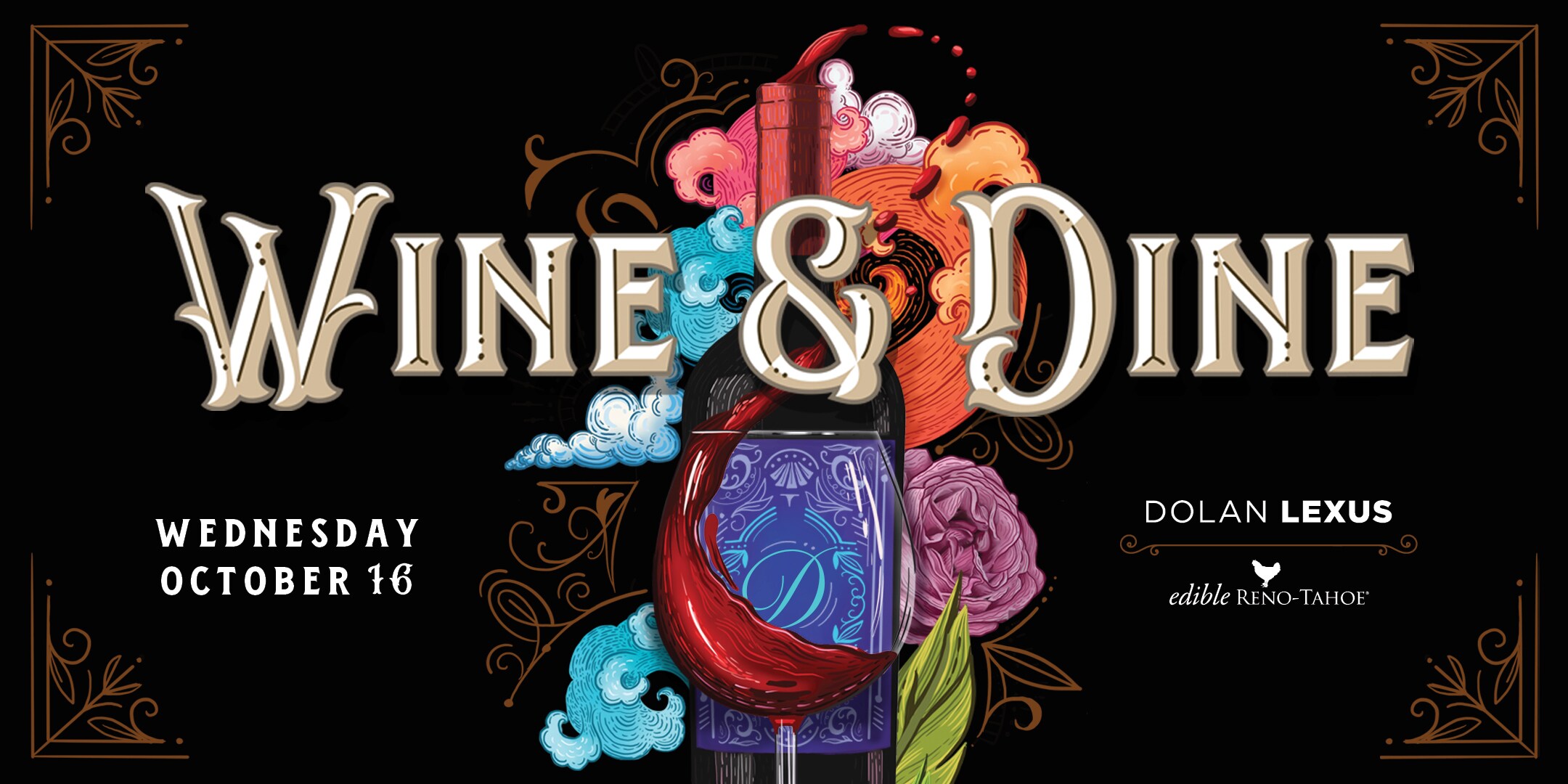 Dolan Lexus
and
Edible Reno-Tahoe
are partnering once again for the 4th Annual Wine and Dine experience on October 16th. For the last four years, we have the pleasure of hosting a fun and classy evening for a great cause.
The night offers an elevated wine tasting and fine dining experience at Dolan Lexus. Reno's highly-acclaimed chefs join us to prepare an unforgettable menu. As a complement to the culinary creations, a variety of wonderful wines will be served for each guests enjoyment.
All proceeds from the event benefit
AACT (Academy of Arts, Careers & Technology's)
culinary program. The Culinary Academy brings aspiring culinary professionals to the event for a chance to gain experience in the culinary scene. The students work alongside the best chefs in town to provide an exclusive evening for the attendees.
Wine and Dine guests are welcomed with a complimentary wine glass and directory outlining each chef located throughout the venue. Don't miss out on the new creations and a refreshed themed for this years event.
Feast your senses at our most anticipated event of the year. Purchase tickets
HERE
.
What: 4th Annual Wine and Dine
When: Wednesday, October 16 (5:30-8:30 p.m.)
Where: Dolan Lexus (7175 S. Virginia St. Reno)