Can you imagine meeting your childhood hero or should we say superhero?
Well, now's your chance! The first ever Reno Pop Culture Con (RPCC) is coming to town November 8th through the 10th at the Reno-Sparks Convention Center.
· Nov 8, 2019: 10am-7pm
· Nov 9, 2019: 10am-7pm
· Nov 10, 2019: 10am-5pm
Get ready to meet your favorite childhood stars, featuring Gates McFadden from Star Trek, Jodi Benson better known as Ariel, Linda Larkin as Jasmine, and many more special guests that you will not believe!
All proceeds of RPCC will benefit Pop Culture Classroom--a nonprofit organization dedicated to inspiring a love of learning, increase literacy, celebrate diversity, and build community through pop culture education. Team Dolan aligns with this mission and loves that we can join forces to aid education in our city!
The Reno Pop Culture Con will be a three-day, family-friendly, fan-focused event, featuring the best in pop culture entertainment. Come and meet comics artists and writers, book authors, and celebrity guests, shop for collectibles, attend panels and programming, or visit the Pop Culture Classroom's Kids' Lab!
To keep the excitement going don't forget to stop by the Dolan booth located across from the RPCC merch booth to learn more about a HUGE announcement from Team Dolan. Here is a hint…it has to do with this rad 4Runner we have affectionately named The MURPH.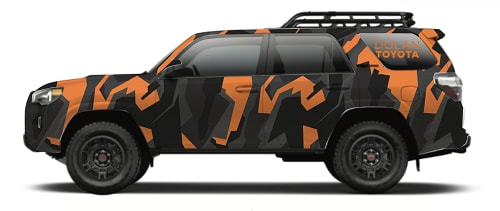 As you can tell, the 2019 Reno Pop Culture Con will be filled with non-stop excitement. You will not want to miss the best of pop culture entertainment coming right here to the Biggest Little City!