On Feb. 23, 2019, TEDxUniversityofNevada held its 6th Annual independently organized TED Talk Event at the Reno-Sparks Convention Center. The event featured 22 speakers, 8 of which were local, including Olympic Gold medalist half-pipe skier, David Wise, and the CEO of Renown Health, Dr. Tony Slonim. The 2019 event was sold out with 1,500 attendees; the largest in TEDxUNR history.
Team Dolan is passionate about Northern Nevada and growing a strong and thriving community for generations to come. TEDXUNR aligns well as a partner as they have similar goals for our region! Therefore, Dolan Auto Group is a proud, longstanding, sponsor of this annual event that is organized by the College of Business at the University of Nevada, Reno. In fact, our own, Ryan Dolan spoke at the 2014 event and his talk can be found HERE!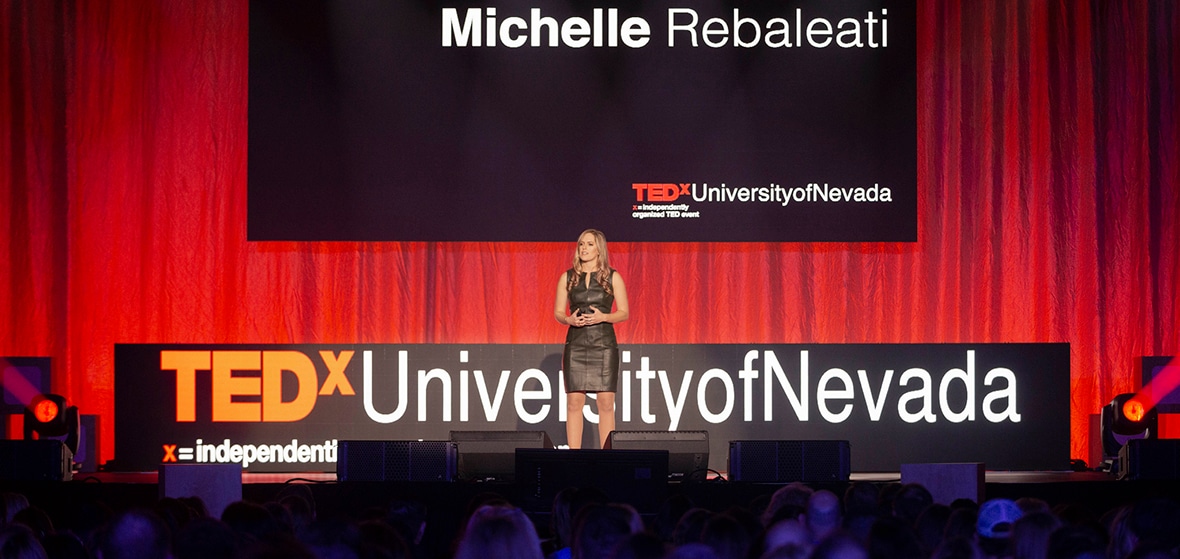 The day was divided into three sets of speakers to provide attendees with the opportunity to take in as much as many ideas as possible while enjoying ample breaks to reset adn gear up for the next session. For more information on the 2019 TEDx speaker lineup click HERE!
Having a TED event in our neck of the woods is a huge opportunity for our region and we are grateful to those who supported the vent and plan to in the future as well!